Type: Water/Flying
Base Stats:
60 HP
50 Attack
100 Defense
95 Special Attack
70 Special Defense
65 Speed
Ability choices:
Keen Eye Pelipper are impervious to external accuracy drops. As of gen 6, they ignore targets' evasion boosts.
Drizzle Pelipper summon rain for 5 turns (8 when holding Damp Rock) upon switching in. If rain is already up, the duration is not reset.
Rain Dish Pelipper recover 1/16 HP at the end of every turn while rain is active. (Hidden Ability)
Notable special attacks: Hurricane, Hydro Pump, Ice Beam, Scald, Surf, Shock Wave (via ORAS move tutor)
Notable physical attacks: U-turn, Knock Off (Egg move)
Notable status moves: Defog (via 4th gen HM), Rain Dance, Roost
Notable Z-moves:
Hydro Vortex (Water) – Converts one use of Hydro Pump into a base 185 special Water-type attack.
Supersonic Skystrike (Flying) – Converts one use of Hurricane into a base 185 special Flying-type attack.
Overview
In days of yore, Pelipper was notable for being the original, easily accessible user of Water HMs (notably Surf) and Fly. In Alola, there are no HMs for Pelipper to be known for, but Pelipper gained a secondary Ability like no other: Drizzle. Since then, it has become the new Politoed…and, arguably, a better rain setter as a whole. The extra Flying typing has more resistances (including an immunity) at the expense of extra weakness to Electric, and also gives Pelipper STAB on Hurricane (the Flying-type counterpart of Thunder) for great coverage with the obvious Water STAB. Pelipper also has greater utility than Politoed, boasting access to U-turn, Defog, Knock Off, and even reliable recovery in Roost. In fact, the only real offset qualities are worse stats overall and no Encore or Perish Song.
Simply put, 7th gen Pelipper presents a new OU-legal rain setter, perhaps even the new OU-legal rain setter.
Set
Pelipper @ Damp Rock
Ability: Drizzle
EVs: 248 HP / 52 Def / 208 SpD
Calm Nature
– Scald
– Hurricane
– Roost
– U-turn
Not quite the standard fare of competitive set, but it gets the point across. This is a support set that uses Damp Rock for the maximum duration of rain to support itself and its teammates. Scald is boosted by rain and has a chance to burn; the latter factor makes it preferable STAB on defensive sets. Hurricane is backup STAB that hits Grass-types, deals decent damage, and has a chance to confuse (granted confusion has been nerfed, but it's still nothing to be overlooked). Roost allows it to regain health so that it can stick around longer and provide as much rain support as possible. U-turn gives it a pivoting option that, thanks to Pelipper's low Speed, usually grants a free switch into a rain abuser such as Kingdra or Mega Swampert.
Now, what makes this set in particular not so competitive is the EV spread. The 248 HP is obligatory for the best improvement to bulk that allows it to avoid the Stealth Rock number of max HP. As for the defenses, they're simply as equal as possible, with Special Defense favored over Defense.
Other Options
Hydro Pump is its strongest STAB and the most recommended option in offensive sets. (Pelipper has low Speed and rather underwhelming Special Attack, but Drizzle makes offensive sets viable.) Ice Beam hits Garchomp and Dragonite (emphasis on the latter) harder than its other moves, while Shock Wave hits opposing Water/Flying types. Knock Off allows for item removal utility, which is particularly helpful against Chansey and works on anything without a Mega Stone or Z-crystal. Defog clears hazards, but perhaps there are better candidates due to Pelipper's Stealth Rock weakness. Rain Dance can make it more effective at winning potential weather wars with the foremost of the problems listed below.
Problems and Partners
Problems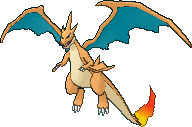 Since Pelipper is chiefly a weather setter, it primarily has problems with opposing weather setters.
If Mega Charizard Y switches in, Pelipper will have its Water STAB weakened and its Hurricanes reduced to 50% accuracy, while Mega Charizard Y has recharge-free Solar Beams to fire off.
Tyranitar is weak to Water, but the Special Defense boost that it gets from sand makes it tough for Pelipper to break, and the Rock STAB makes Tyranitar's presence especially threatening.
Alolan Ninetales may have faster weather, meaning that rain will take priority in a 1v1 situation, but it threatens with Freeze-Dry and has decent special bulk for taking Pelipper's neutral hits, especially if Aurora Veil is activated in a not-so-1v1 situation.

Ferrothorn is a fierce obstacle to rain teams, being resistant to Water and only being weak to Fire and Fighting. The worst that defensive Pelipper can do to Ferrothorn is burn it with Scald, and even then, that doesn't stop it from setting up Spikes and/or damaging with Power Whip while gaining recovery through Leech Seed and/or Leftovers. Ferrothorn also has Knock Off for removing Damp Rock.
That is where offensive Pelipper might come in handy, considering this:
252+ SpA Choice Specs Pelipper Hurricane vs. 252 HP / 168 SpD Ferrothorn: 181-214 (51.4 – 60.7%) — 91.8% chance to 2HKO after Leftovers recovery
…but since it's Choice Specs, that can be played around.

It goes without saying, but beware of Electric-type attacks.
Partners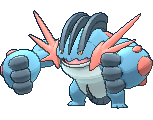 A rain supporter like Pelipper obviously works best with rain abusers. Mega Swampert is a particularly close partner, considering its Ground typing threatens the Electric-types (and, to a lesser extent, Rock-types) that Pelipper despises (and Superpower coverage hits Ferrothorn hard). Kingdra is neutral to said Electric-types but is effective in dealing with the Dragons of the tier.


Worried about anti-rain? Try some anti-anti-rain. Even without rain active, Tapu Koko and Hawlucha have immense Speed and the ability to deal heavy damage to opposing weather setters. How are they related? Apparently it's a viable strategy to run Electric Seed Hawlucha for an instant +1 Speed and Unburden boost (effectively +4 Speed) plus base 110 Acrobatics when paired with Tapu Koko's Electric Surge. Hawlucha also has Swords Dance to amp up its firepower, along with Fighting STAB for Tyranitar and Ferrothorn.
There might be more, but that's all I can think of.